2014
The first four pages of my webcomic Rigel and the Star Teens.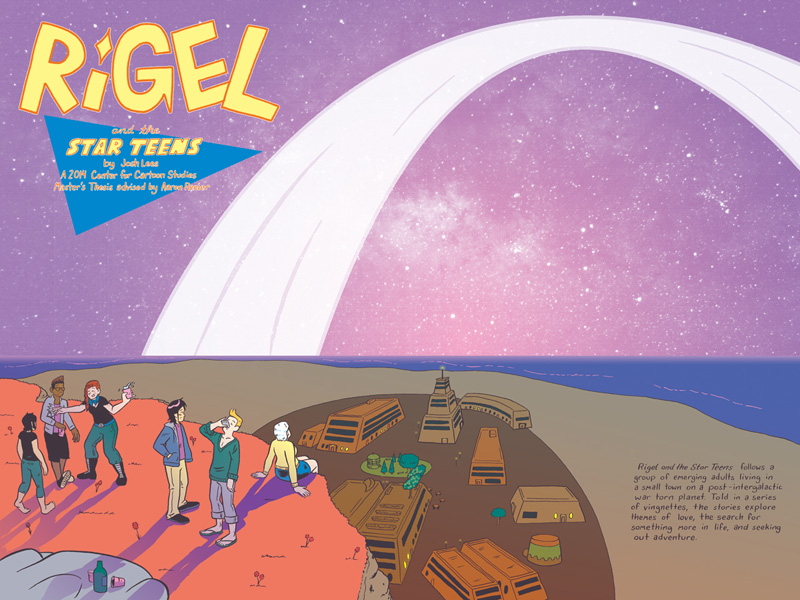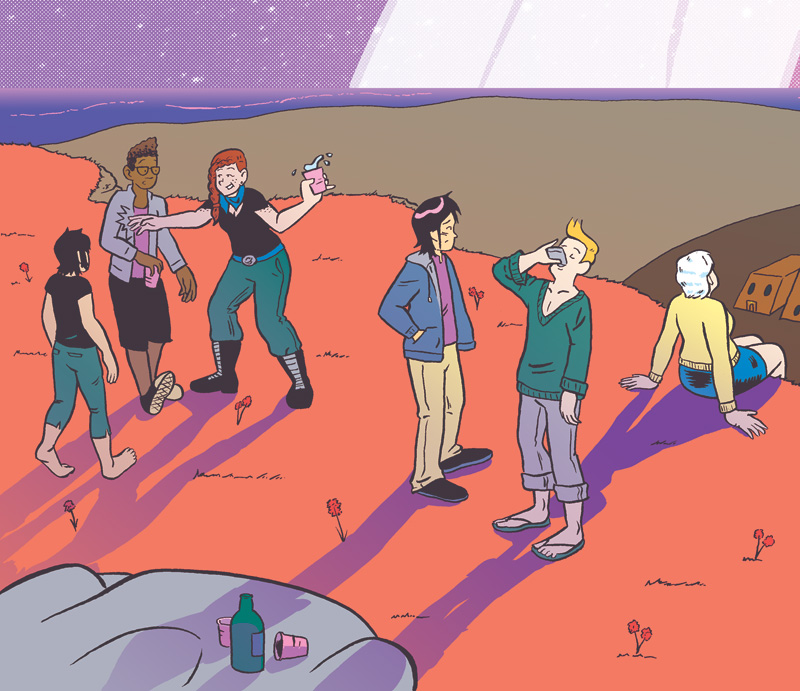 2014
A poster and detail for Rigel and the Star Teens.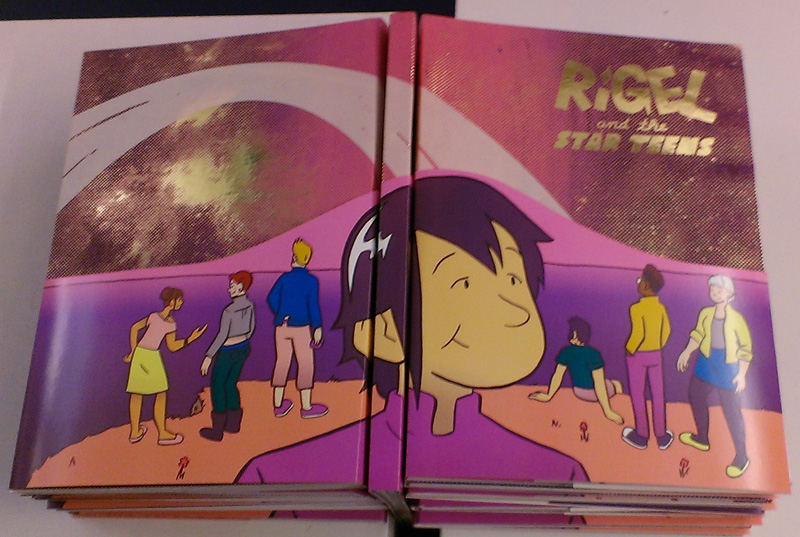 2014
While Rigel and the Star Teens is my current ongoing webcomic, it started out as my thesis at the Center for Cartoon Studies. This is the final book design. The cover is a two layer screen print on gold mirror board, with a half dust-jacket displaying the main characters.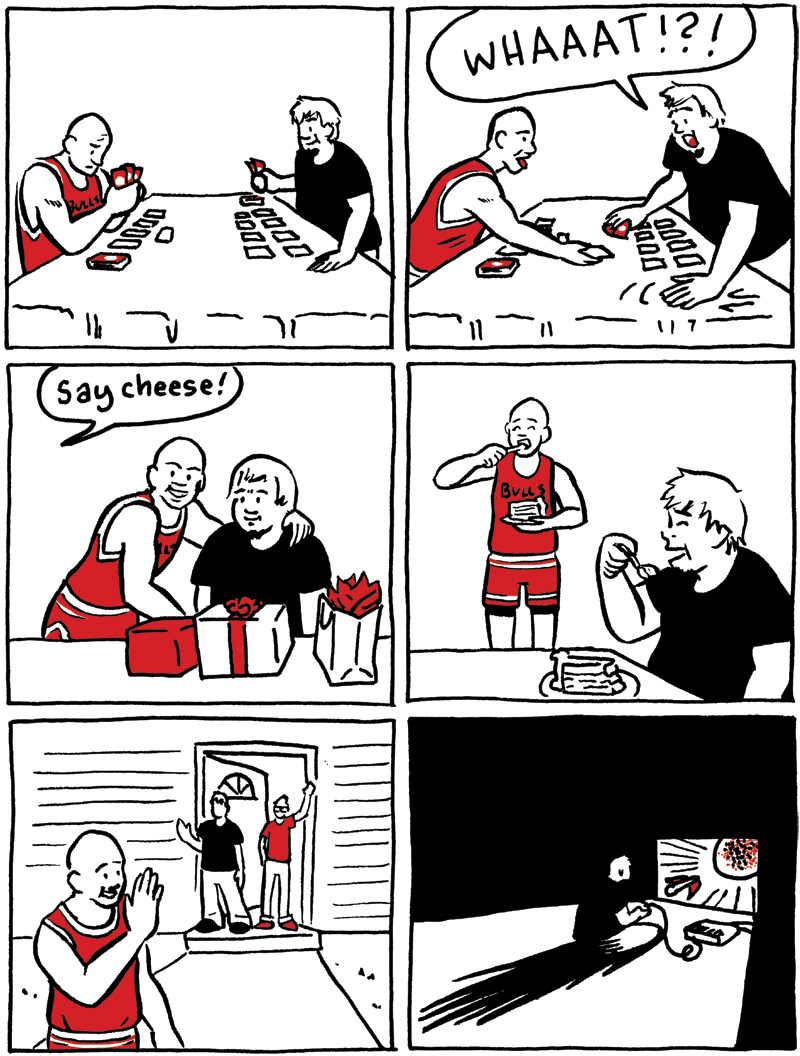 2013
An excerpt from a dream comic.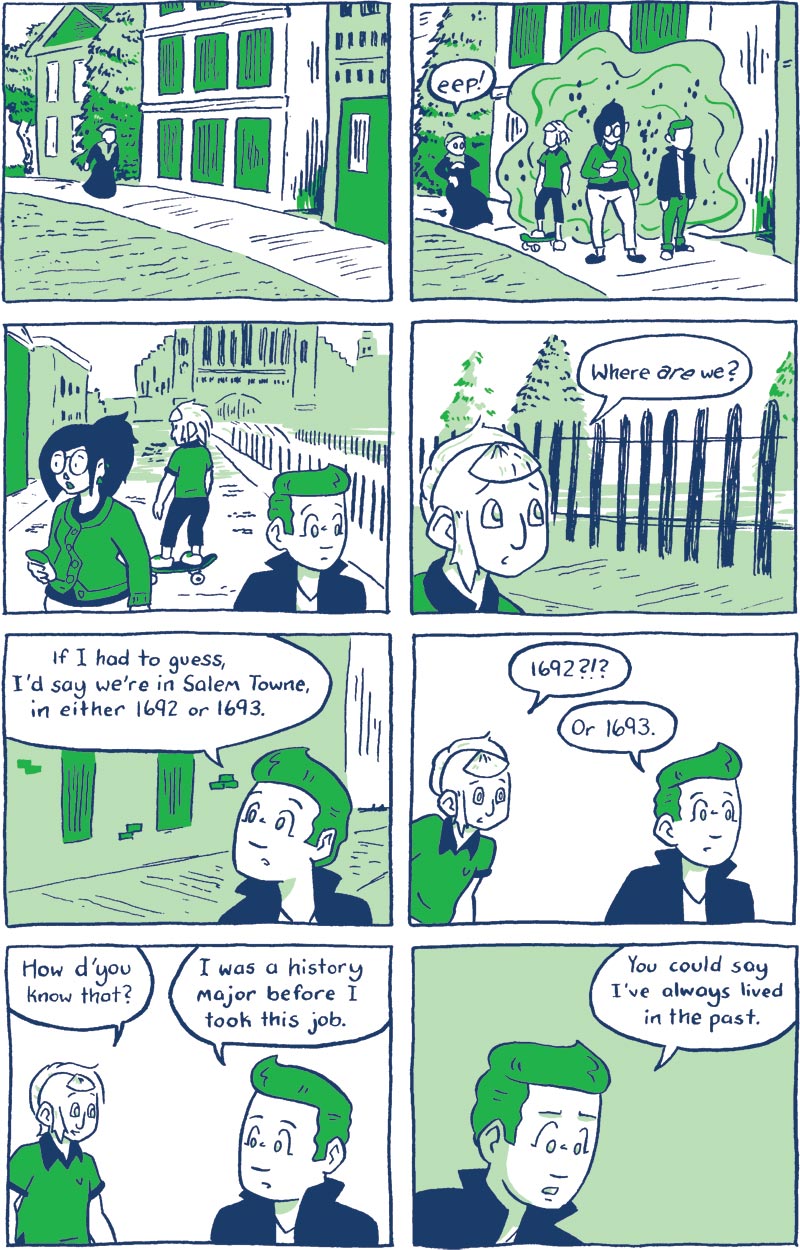 2013
A page from Triple Trio, a comic about time travelers.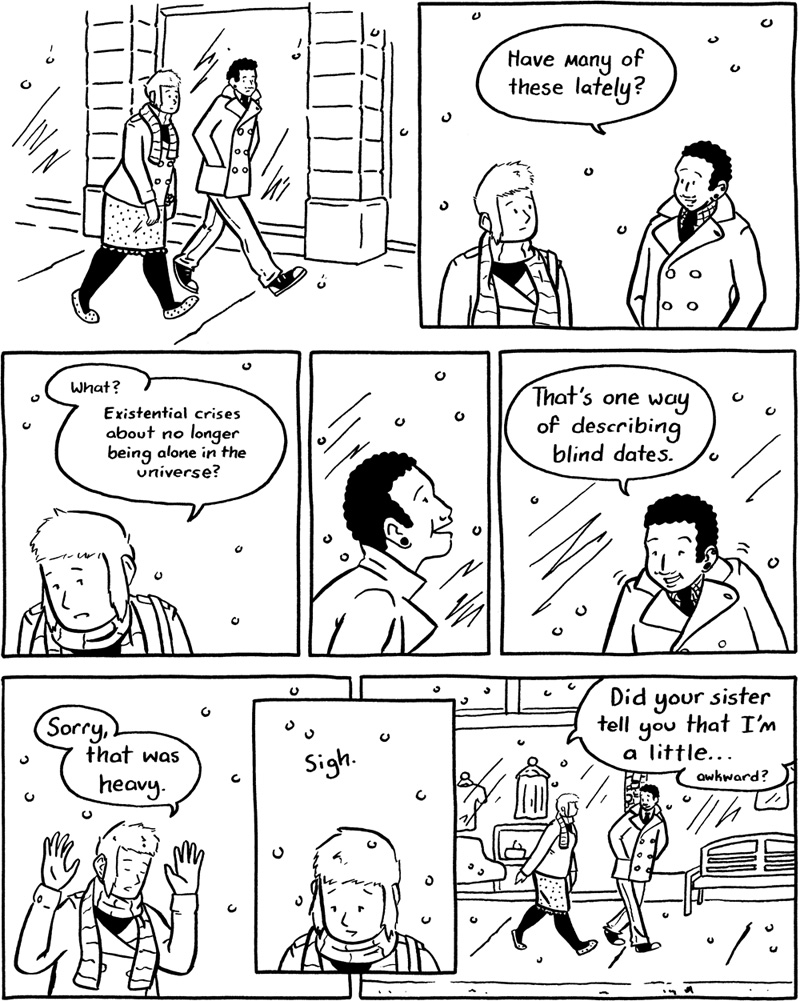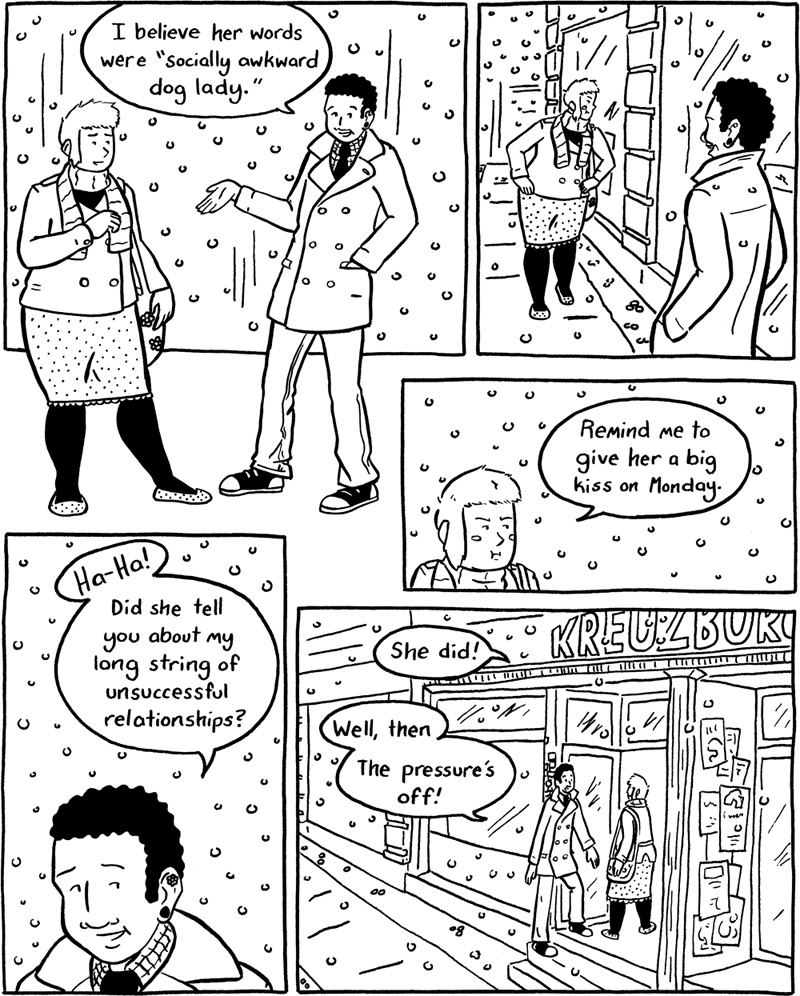 2012
Two pages from a short comic about an alien invasion.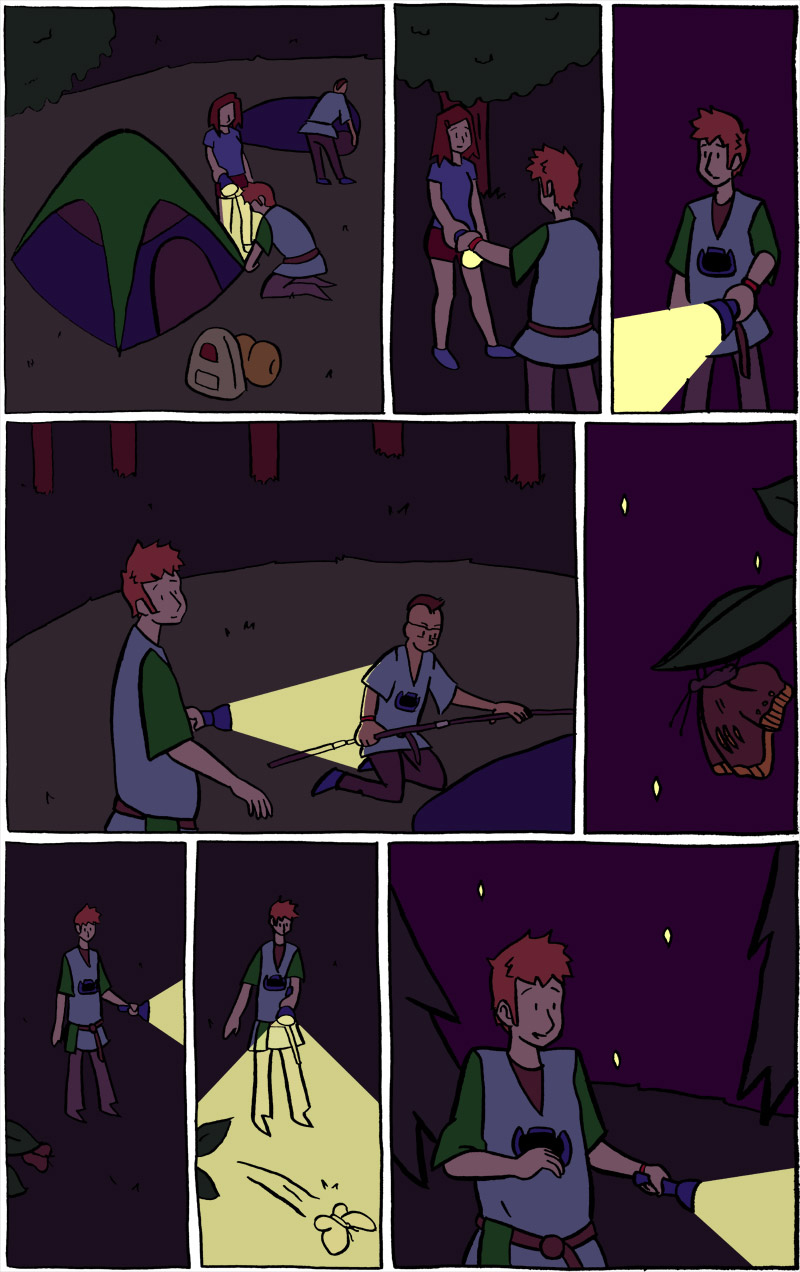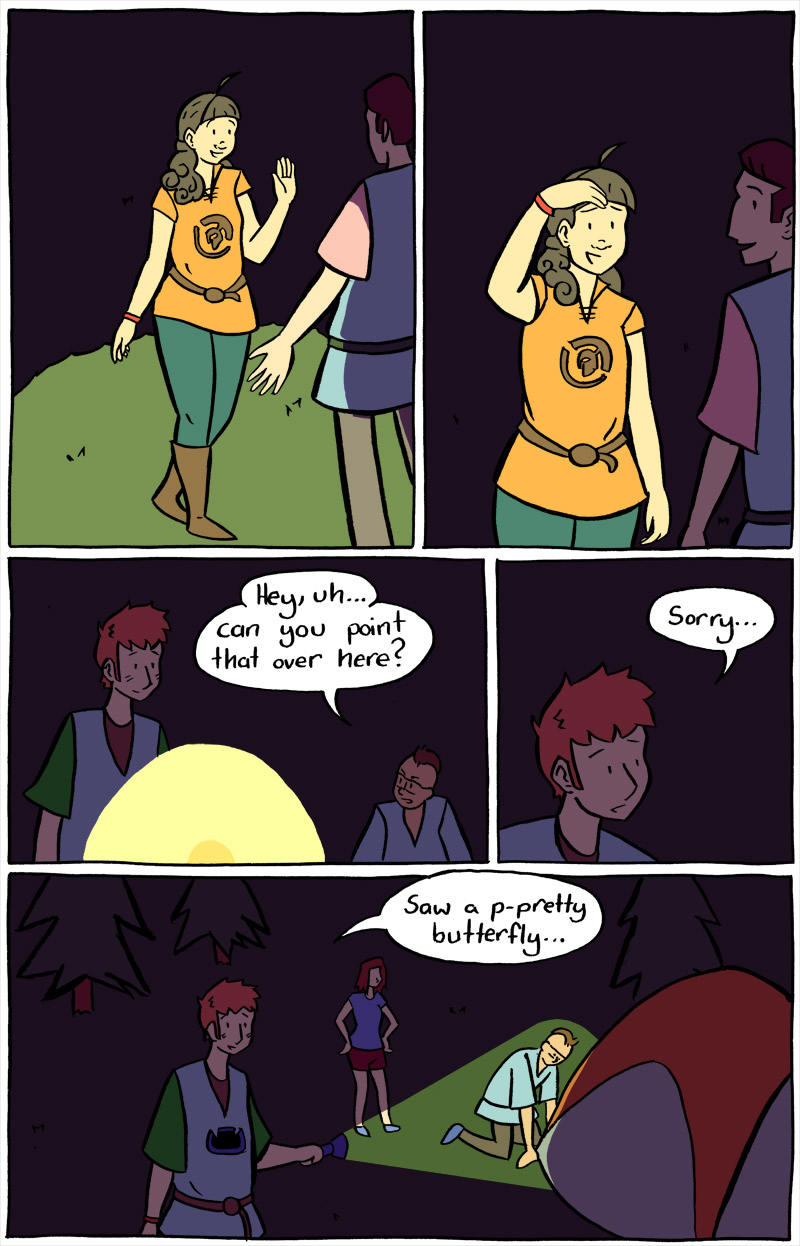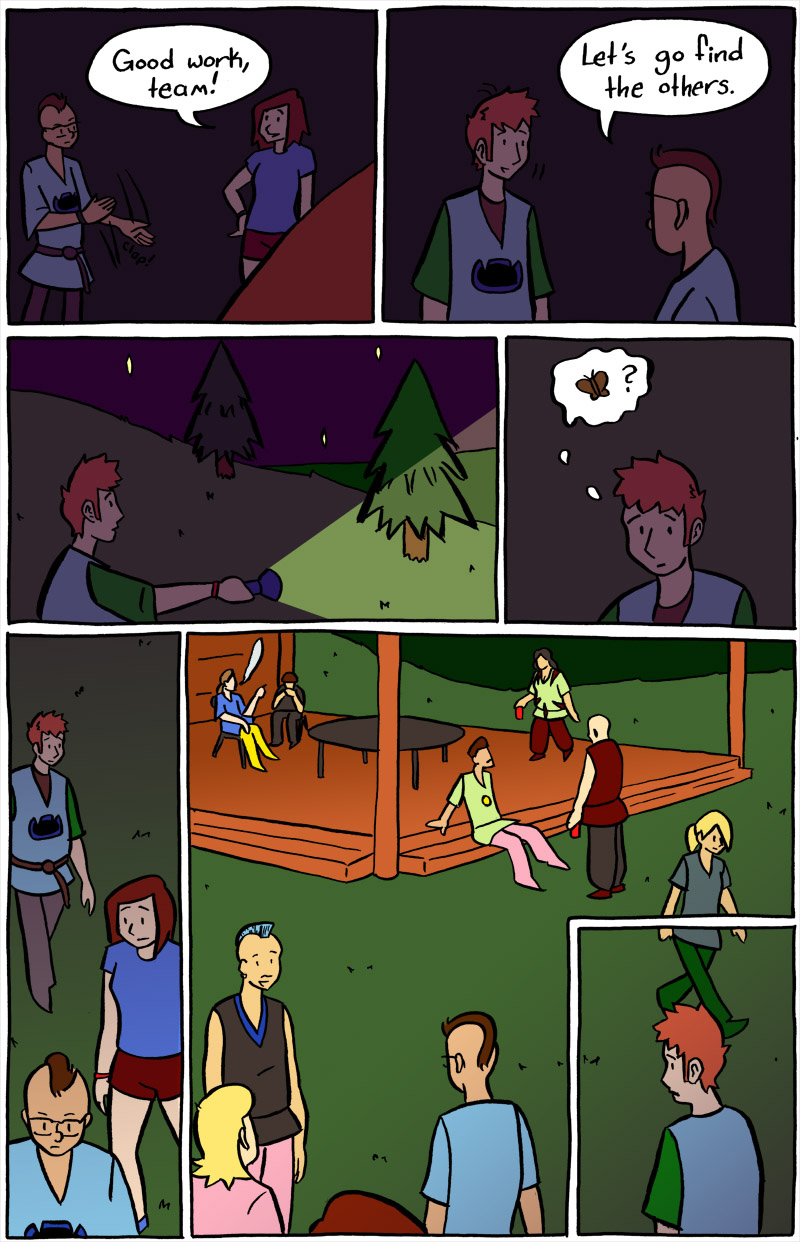 2012
Pages 78 thru 80, from my webcomic Bello Fortis, which is currently on hiatus.